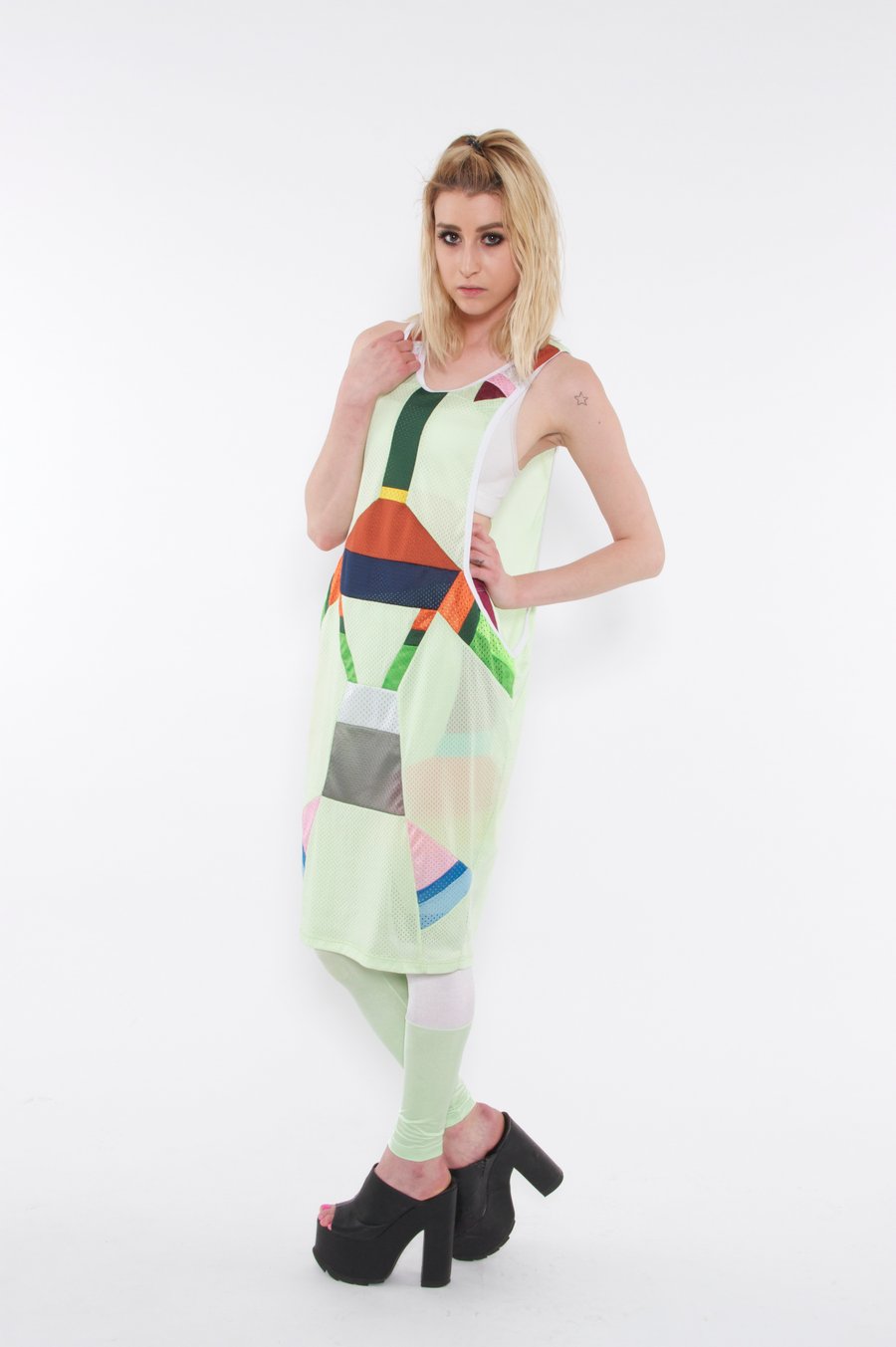 Insulation Tunic - FOAM Collection
$

280.00
Full length womens tunic out of light green athletic mesh with multi colored paneling. Structural stack feeling like mop, gears and some plumbing.
BRAND NEW FOR 2014! INTRODUCING THE FOAM CAPSULE COLLECTION!
Deep cut out arms for ultimate breathability or layering. Wear over sports bra, shorts, leggings, oversize tee, button up, hoody, long dress, etc.
Cylindrical shaped body. Wider at hips tapering back in at hem.
Available in small/medium or, medium/large
Made from dead stock mesh.
The highest quality construction FOAM garments are made with pride in Brooklyn NY.
FOAM [fōm]
Inspired by the pallet of a hardware store, FOAM embarks on the possibilities of combining the neon pastels of styrofoam siding, electrical wire, insulation, sheetrock, and mop into a tight selection of modular over sized bodies and spandex wear.
RHLS uses pieced-work technique. Rather than silk screen or sublimation print the Foam arrangement appears by combining multiple cut and sewn panels. The result is a graphic that will not fade with washing and maintains its luster.