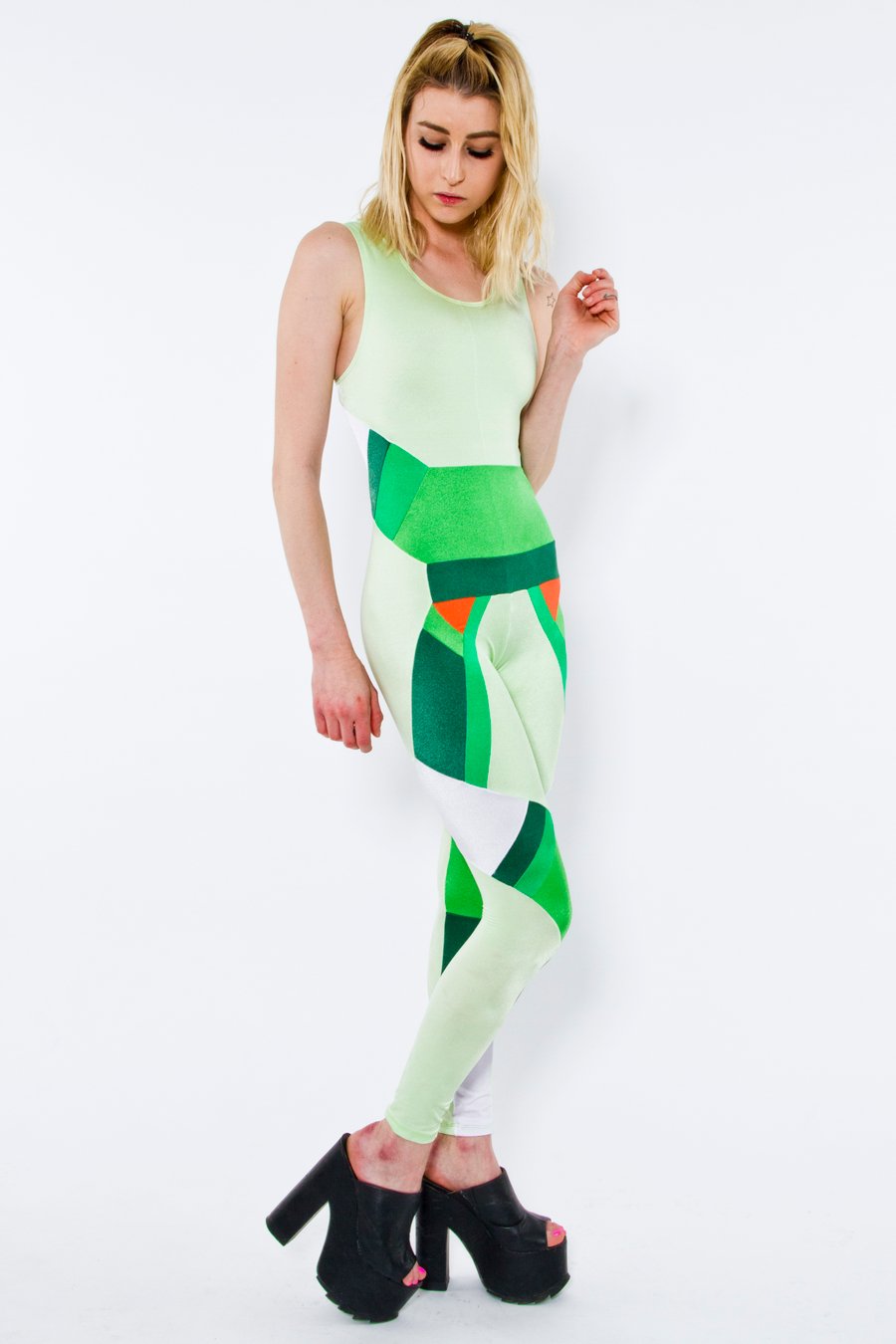 Telescoping Boom Bodysuit
$

280.00
Brand new for 3014. Couture bodysuit made out of light green athletic spandex, lined with swimwear mesh for support and transparency elimination.
The Telescoping Boom Bodysuit is the newest addition to the FOAM Collection by RHLS. New updated fit: extra taper at the small of the back to accentuate booty shape and hold tommy flat. Curve added to seat for buns of all variety (and wonder). U-neck shape inspired by our tall tee neckline. Mirrored U neck swoop in back for easy entry/exit. Neck and arms have 1/4 inch rubber inside the seams to hold you in through all kinds of activity.
Available in small, medium or large. Lined in torso to thighs so underwear is optional.
Telescoping Boom Bodysuit geometric structure is inspired by the mechanisms that build. And the beauty, symmetry and power of concrete foundations.
Inquire for measurements, full specs coming soon. Compare fit of chest, waist and thigh to standard sm, medium or large bodysuit.
Made to order, constructs and ships 2-5 weeks after payment is received.
FOAM [fōm]
Inspired by the pallet of a hardware store, FOAM embarks on the possibilities of combining the neon pastels of styrofoam siding, electrical wire, insulation, sheetrock, and mop into a tight selection of modular over sized bodies and spandex wear.
RHLS uses pieced-work technique. Rather than silk screen or sublimation print the Foam arrangement appears by combining multiple cut and sewn panels. The result is a graphic that will not fade with washing and maintains its luster. The highest quality construction FOAM garments are made with pride in Brooklyn NY.