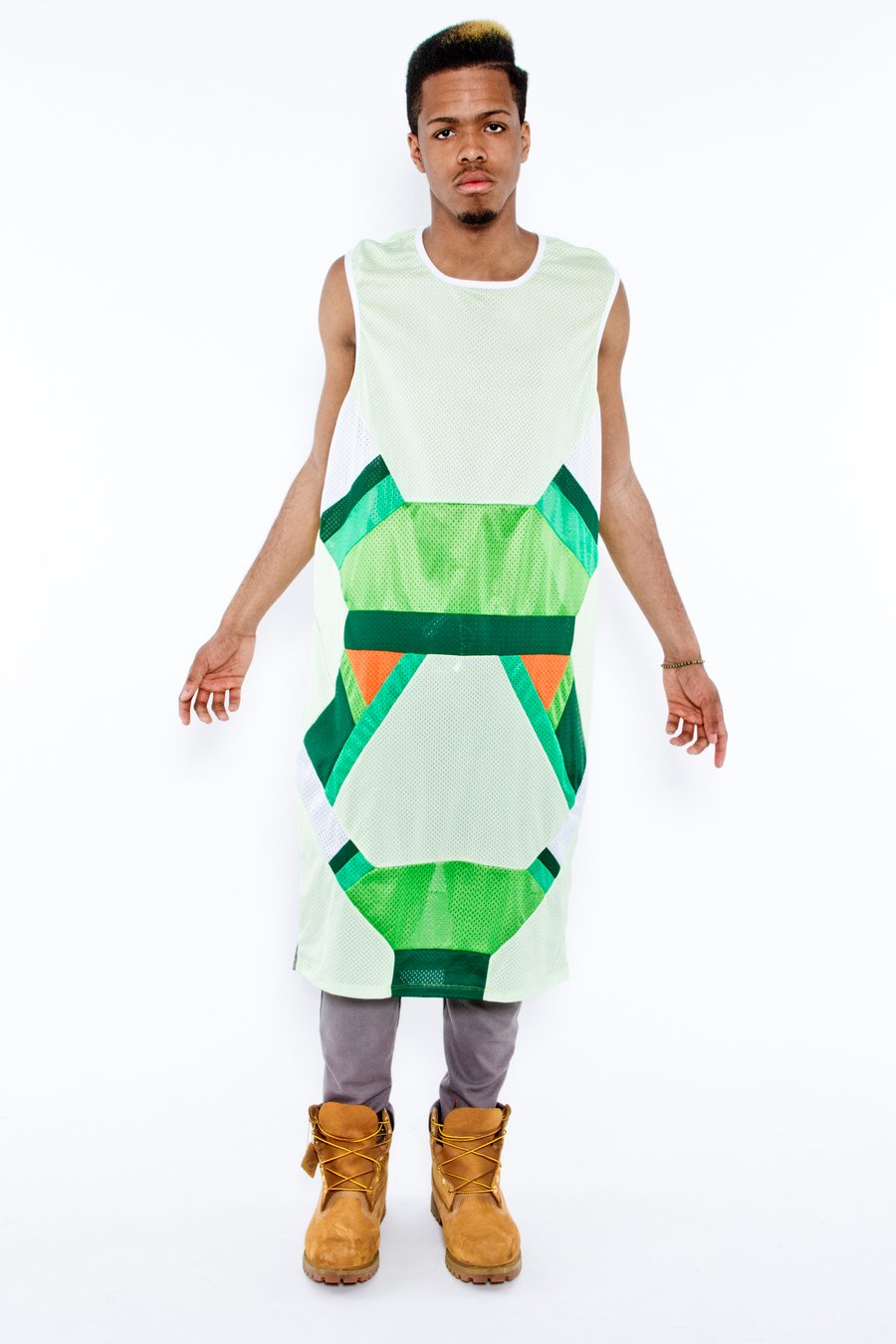 Telescoping Boom Full Length Tank
$

280.00
So fresh for 3014. Can you swagger? Do you boom? Full length tank top made out of light green athletic mesh and multi paneling. The Telescoping Boom Full Length Tank is one of the newest additions to the FOAM Collection by RHLS.
-Available in unisex one size fits all XL.
-Telescoping Boom Full Length Tank geometric structure is inspired by the mechanisms that build. Also the beauty, symmetry and power of concrete foundations.
-Fuck with pieced work "eye" on back.
-Inquire for measurements, full specs coming soon. Compare fit of chest, waist to a standard XXL basketball jersey, length is another story. Inspired by the simplicity and functionality of the dashiki.
-Imagine how to swagger
-FOAM 101.
-Access granted.
-Expertly finished soft 3/8 inch cotton edging.
-Ready to ship.
-Limited addition of 5.
-Also available for a very limited time with yellow accent panels. Yellow version is 1/1.
-Who am I?
-Made from deadstock mesh, very rare in reality, not #rare by hype, step tho.
FOAM [fōm]
Inspired by the pallet of a hardware store, FOAM embarks on the possibilities of combining the neon pastels of styrofoam siding, electrical wire, insulation, sheetrock, and mop into a tight selection of modular over-sized bodies and spandex wear.
Photographer Signe Pierce
Model Zion Parker
RHLS uses pieced-work technique. Rather than silk screen or sublimation print the Foam arrangement appears by combining multiple cut and sewn panels. The result is a graphic that will not fade with washing and maintains its luster. The highest quality construction FOAM garments are made with pride in Brooklyn NY.